For your birthday and party needs…
Watch this space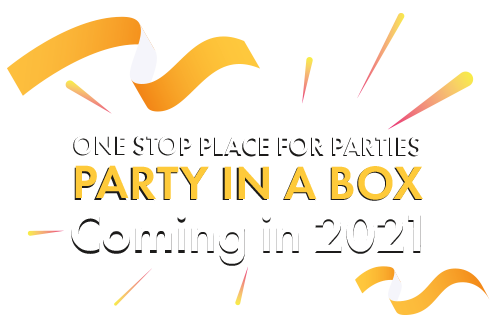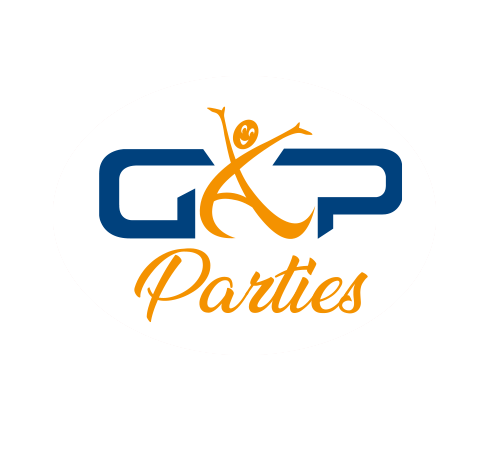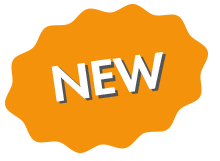 Welcome to Gap Parties
Providing you with "More than just a childcare service".
About Us
Over the years the sentiment above, given to us by a parent testimonial in our early days, has become part of our DNA so much so, that everything we do, with all the people we meet, (young and old), regardless of circumstance, is to provide more than just a service. We strive to understand more, connect more, listen and hear more, deliver more and enjoy more.  We hope that you too value our services, the way we value you.
Gap Parties has been one of those additional services that has been in the making for a while now, (there are more, so do watch this space!), that we feel adds even more value to our current childcare offer. So, when you are searching for the perfect party for your child's / children's  important day, please do remember that:
We are a trusted, reliable and experienced childcare provider, already known to many of you and looking forward to meeting our new family members.
We create magic daily, with careful planning, mindful attention to detail and the celebration of our children's imagination, likes and interests.
We are a friendly, compassionate, and kind and happy team always looking to create more fun and laughter in this crazy world.
We will deliver Peace of Mind for you and be 'more than just a service'.
About Gap Parties
Our full party service will be launched in the new year, however after our first successful launch of our Halloween Hamper, and Christmas hampers, we are now more excited about this prospect, and will be adding more stock soon.
New Online Shop – Gap Parties online Shop

How will Click and Collect Option – See the How "Click & Collect" works section for details.
Supporting and giving back to the communities that we serve has always been an important core focus for us. We invite and welcome you, to shop different, and to shop local.  To support this drive, we are building our very own party service and online shop, thoughtfully and responsibly. Our online shop is our first step forward in this direction and although in its infancy it is growing. We will be adding more stock over time so if you can't find what you are looking for please do get in touch, we welcome your support.
Remember current Gap Parents can collect their orders from their club venue.
And so it begins… Our Partner Approach
We have chosen to partner Gap Parties with a local company – Chez Fusion-  to support us in the delivery of our party services journey. This will allow us to continue to be effective, focussed and 100% committed in our different services ensuring that our customers ( especially our children customers) continue to feel valued, are confident in our services becoming strong ambassadors of our brand. We of course will still oversee Gap Parties and be involved in defining party packages using our extensive childcare experience to ensure that Gap Parties delivers "more than just a service".
Chez Fusion – specialise in catering and will be immediately supporting us with the administration for our online party shop and later with tasty varied menus for our complete party service package (due in 2021).
Although we cannot celebrate as normal yet, we look forward to making your family's day feel special with a personalised party service from your booking to the children's entertainment, to the food and the after care.
This is an exciting time for us, and we look forward to supporting more local businesses, charitable events and activities that not only celebrate the joy of a party, having fun, learning whilst having fun but also the camaraderie and positive connection that the sum effect brings and ripples forward. In 2021 we hope to partner to bring you more comprehensive services through our Gap Parties.
We look forward to this Gap Parties journey with and for you, delivering 'more than just a service'.
Your feedback is extremely valuable to us so whether we get it right or wrong, please do contact us on:
parties@thegapclub.com   or   gap_parties@chez-fusion.co.uk
And Now the Techy bit:
How "Click & Collect" works in a Covid-Secure Way:
"Click" to Order & Purchase

Select items to purchase from our shop, and make payment by card.
At checkout enter note of when collection will be required – both date and time. Please allow at least 2 working days notices is required.

If you are a Gap Parent, we can arrange for you to collect from the club venue that your child attends, during opening hours, and subject to guidance; please state if this is required in the notes at checkout and which venue.
"Collect":

From Gap Parties operated by Chez Fusion, at address: 1A Lyndwood Parade, Old Windsor, Berkshire. SL4 2QX during opening hours as stated on the shop/website.
YOU MUST bring a paper or electronic copy of your online receipt at time of collection.
Upon arrival you will be asked for your receipt prior to your order being provided to you so please have this ready.
If you do not arrive within 15 minutes of your allocated time slot please contact us to rearrange another time so we can maintain distance when collections are taking place.
NOTE: to avoid unnecessary bags and packaging and in our bid to minimise waste, we will NOT have bags so if you are collecting multiple items please ensure you bring bags.
Once collected, we will mark your order as 'picked-up'.
You can then take your hamper and other items that you have purchased from our shop get yourself and your family ready for Christmas celebrations!
If you have purchased the Amazing Advent Calendar, don't forget your child has to open the packages daily, and please post feedback on the social media channels.
Covid-19 Safety Measures:
For safety reasons, collectors will NOT be allowed to enter the building but will have goods brought to them at the door at the front or rear of the collection point.
Hand sanitizers and infection control measures will be in place to ensure your and the staff's safety.
Please ensure you always wear masks and remain socially distanced from other collectors and our staff.
Please ensure you follow any updated government guidance and instructions we provide at time of collection.